Lissnafallainge (Lios-na-fallainge) Fairy Fort, Querrin.
Location: Head from Querrin Cross to Blackweir Bridge and turn right at 'Jonny Macs Corner' going east and on the left hand side you will see Lissnafallainge fairy fort up on the top of a hill.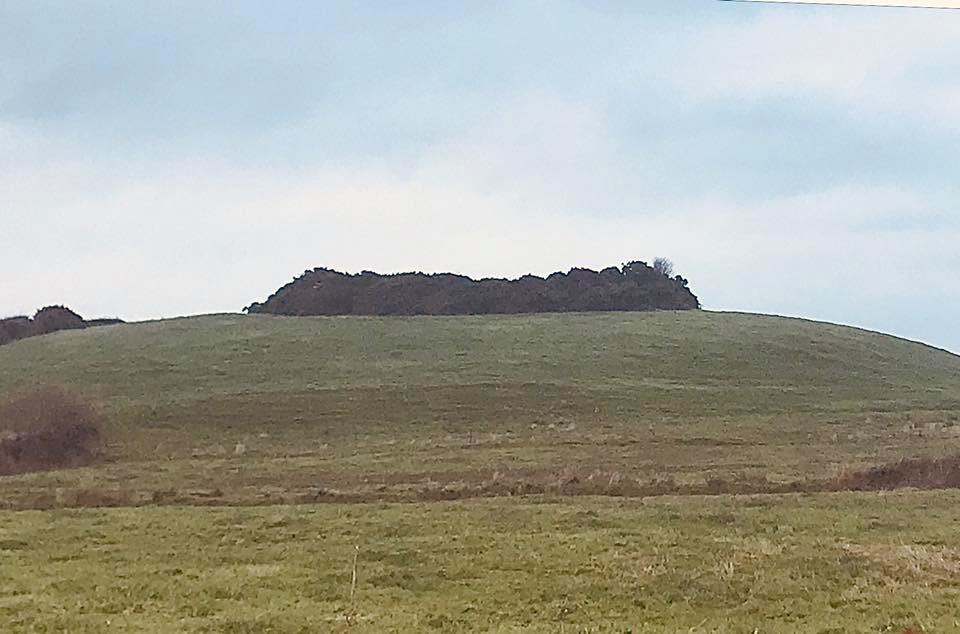 The Bride of Querrin.
Constance Wilde records the legend of the stolen bride of Querrin. It tells of "Kern of Querrin," who appears to have lived about 1670. When out hunting duck on the east strand one November Eve, he came across "four stout men carrying a bier on their shoulders, on which lay a corpse covered with a white cloth." These men fled when he startled them and, raising the cloth from over the "corpse", he found a beautiful young girl, not dead but asleep. He took her home with him, but for one full year she neither spoke nor ate any food. The following November Eve he decided to return to the east strand. On his way there he passed by a ringfort named "Lios-na-fallainge", or the fort of the mantle, and from inside he heard the sounds of music and of mirth. On stopping he overheard voices saying that the bride that they had stolen the previous year was "the fair daughter of O'Connor". He also overheard them say that the only way to revive her from her trance was to make her eat off her father's table-cloth, "which covered her as she lay on the bier, and which is now thrown up over the top of her bed." Kern immediately rushed home, and although still night, he set a meal for her and said: "Drink … that speech may come to you." Having eaten, she told him her story of how she was to be married and how she was bewitched and stolen by the "fairies". Kern prepared a "chariot" and brought the girl home to her father. The couple eventually married "and no evil befell them, but good followed all the work of their lands.".